I've always loved pearls, ever since I was a little girl.  Their perfect symmetry fascinated me; their luster seemed like a crystal ball with mysterious lights swirling inside.  I didn't know about cultured pearls back then, so perfectly round pearls seemed like the rarest things ever.  How in the world did the oyster get it so perfect i wondered.
I was almost five years old, cheerful little girl with bouncy brown curls when my mother and I were waiting at the checkout stand and I saw them: a circle of glistening white pearls in a pink box.  "Oh please, Mommy, can I have them?"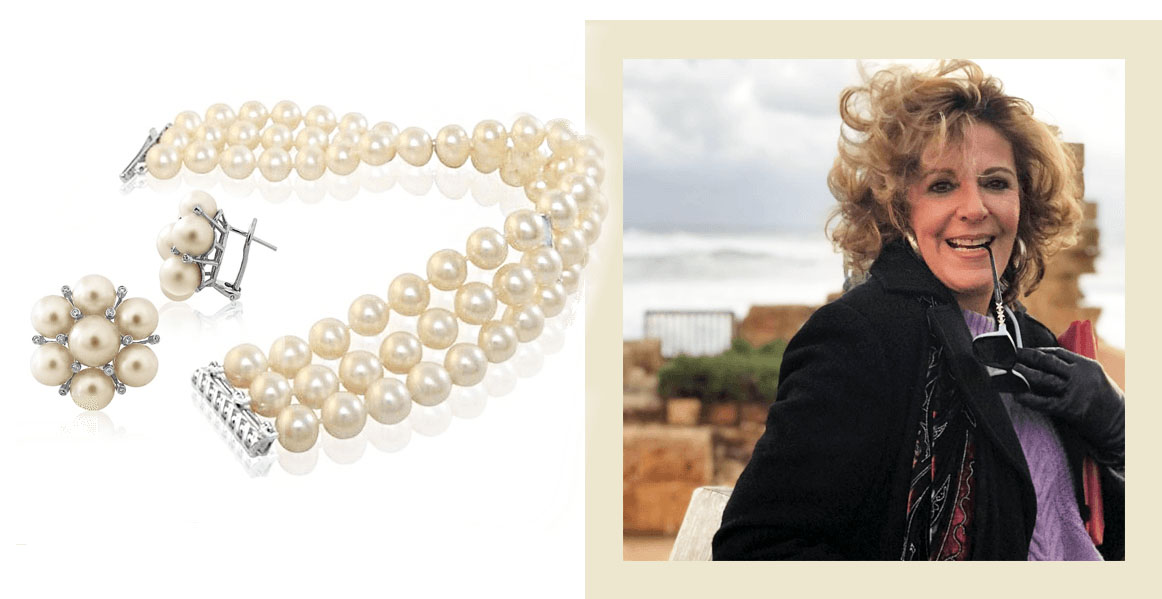 I loved my pearls, they made me feel all dressed up and grown.  I wore them everywhere.  The only time I took them off was when I went swimming or had a bath.  Mother said if they got wet, they might turn my neck green.
Over the years, my fascination with these precious sea gems grew.  On my wedding day my parants gave me a set of white South Sea pearl necklace and bracelet as a wedding gift.  They looked so elegant and radiance draped around my neck.
It was clear to me that pearls will become part of my professional life.  So I started up Michaela's Precious Pearl Jewelry, a retail based business selling top quality pearls at reasonable prices.   I wanted everyone to able to enjoy these exotic gems.