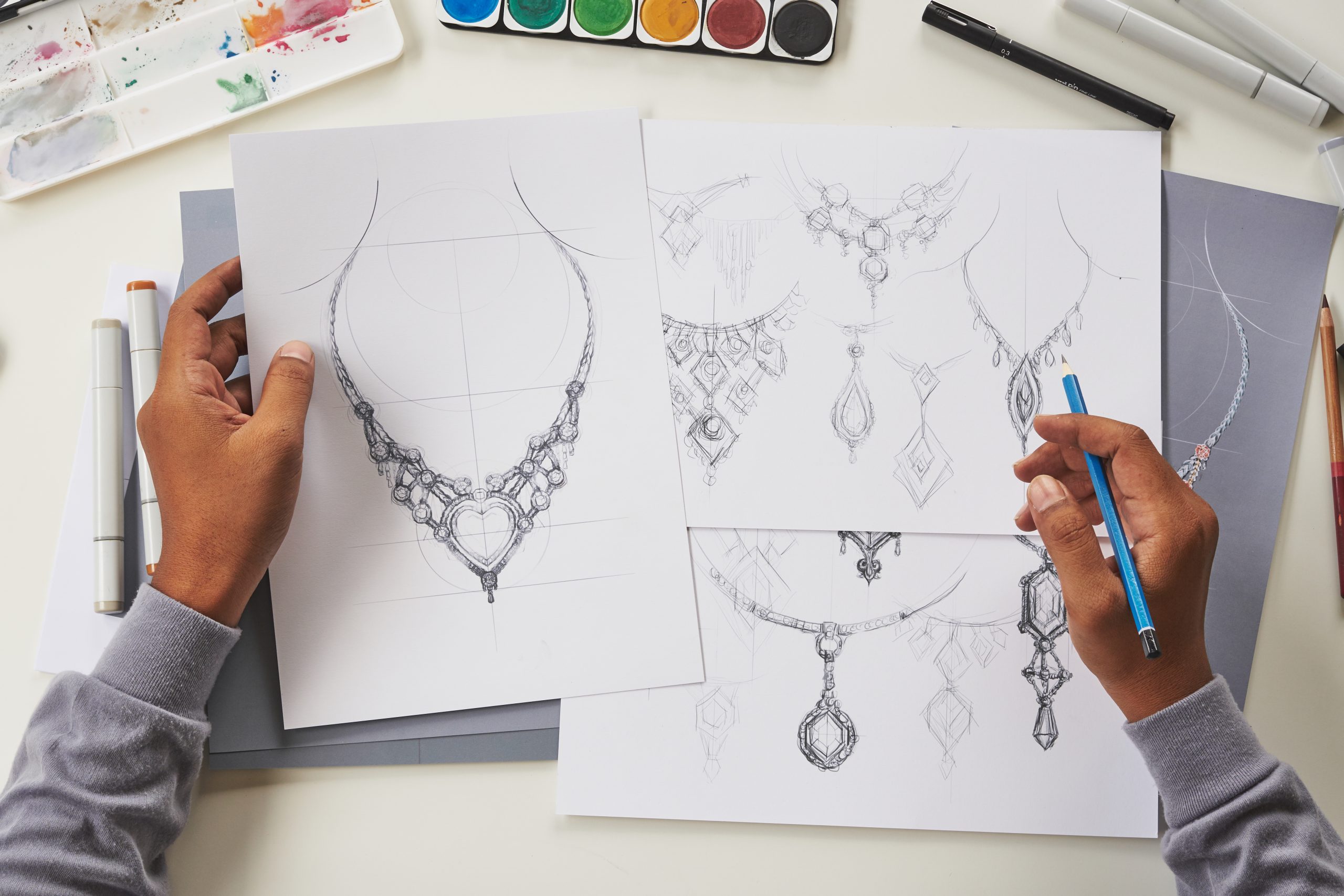 Custom Jewelry Design
Our creative designers and talented jewelers can work in collaboration with you to create the piece of your dream.  Whether you're planning on popping the question with an alternative pearl engagement ring or on the lookout for a statement piece, let a member of our custom jewelry designers work with you on your desired design.
After having an in-depth conversation to gain a complete understanding of your desires, our designers will create a sketch of your custom-made jewelry down to the most minute detail.  Drawn to scale, these illustrations help a custom jewelry design come to life.
You will then work with your personal designer to edit the design until you are completely satisfied.  Upon approval, the artwork is sent to our shop where it is the blueprint for creating your one-of-a-kind piece.  The designers work hand in hand with our jewelers assuring that your piece receives the extreme attention to detail it requires.  Contact us now to make an appointment with your personal designer.